Roof lanterns are the perfect way to maximise the amount of natural light present in your conservatory or orangery, whilst offering a grand, impressive aesthetic that will bring a period charm to any property.
Utilising the outstanding design from Liniar for our uPVC roof lanterns and the exceptional design from Atlas for our aluminium roof lanterns, we guarantee a standard of performance that is completely unmatched and far surpasses your average roof lantern.
We offer a superior service and specialise in professional standards of product quality, installation and customer service. Our expert installation team will ensure that your roof lantern is fitted to the highest standard, ensuring exceptional standards of performance and durability.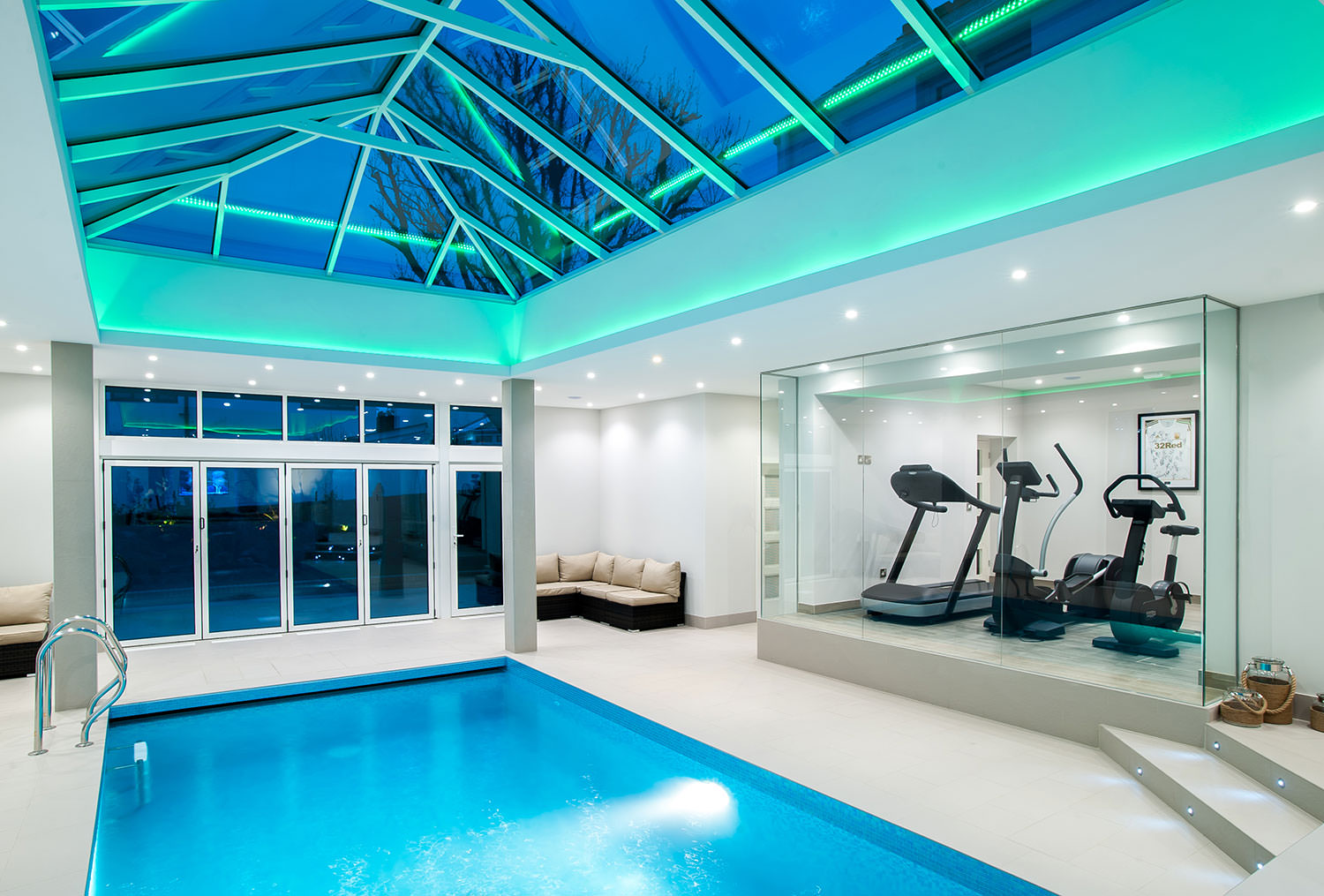 Liniar Lantern Roof
We are an approved installer of the Liniar roof lantern system. Offering a market-leading, 6 chamber uPVC profile, the Liniar roof lantern achieves unrivalled standards of security, design and durability. It is completely unmatched across the uPVC market.
It features an anti-slip glazing retainer and an EnergyPlus twin wall top cap for enhanced standards of robustness and thermal efficiency.  This ensures a heightened level of heat retention and weatherproofing allowing you to enjoy your extension in even the worst British weather.
Versatile Design
Available in a wide range of colours and foils, we can design your Liniar lantern roof to your exact requirements. You can also choose from over 20 variations of tints and sealed options units, as well as self-cleaning glass. This allows you to enjoy increased performance without reduced aesthetic.
Due to their intelligently designed features, all Liniar roofs enable swift fitting which will allow our expert installation team to install your lantern roof in a manner that will result in minimal interruption to your daily life.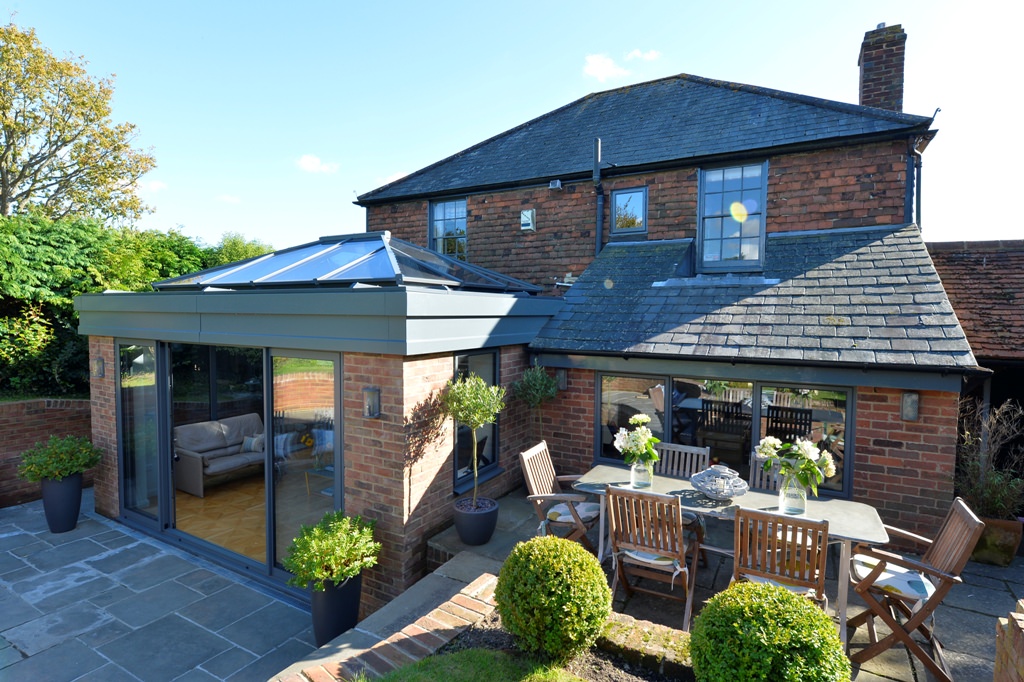 Atlas Aluminium Lantern Roof
Utilising all the contemporary benefits of aluminium, the Atlas aluminium lantern roof benefits from slimline detailing the offers home enhancing standards of thermal efficiency, security and design whilst achieving an aesthetic that impresses and pleases.
Inherently versatile, the Atlas lantern roof achieves wonderful sightlines by removing the need for cumbersome and outdated hood covers that reduce sleekness, elegant and available views. Enjoy more with a design that delivers.
Innovative and Modern
Due to aluminium's natural strength, the Atlas aluminium lantern roof achieves an increased standard of roof strength. This results in slimmer frames that increase natural light allowance and ensures that we can offer a roof to suit any property.
The substantial standard of thermal efficiency achieved by this lantern roof design allows you to enjoy a living area that stays comfortable regardless of the season. This also means you'll be able to enjoy greatly reduced standards of condensation as well as reduced heating and air conditioning bills.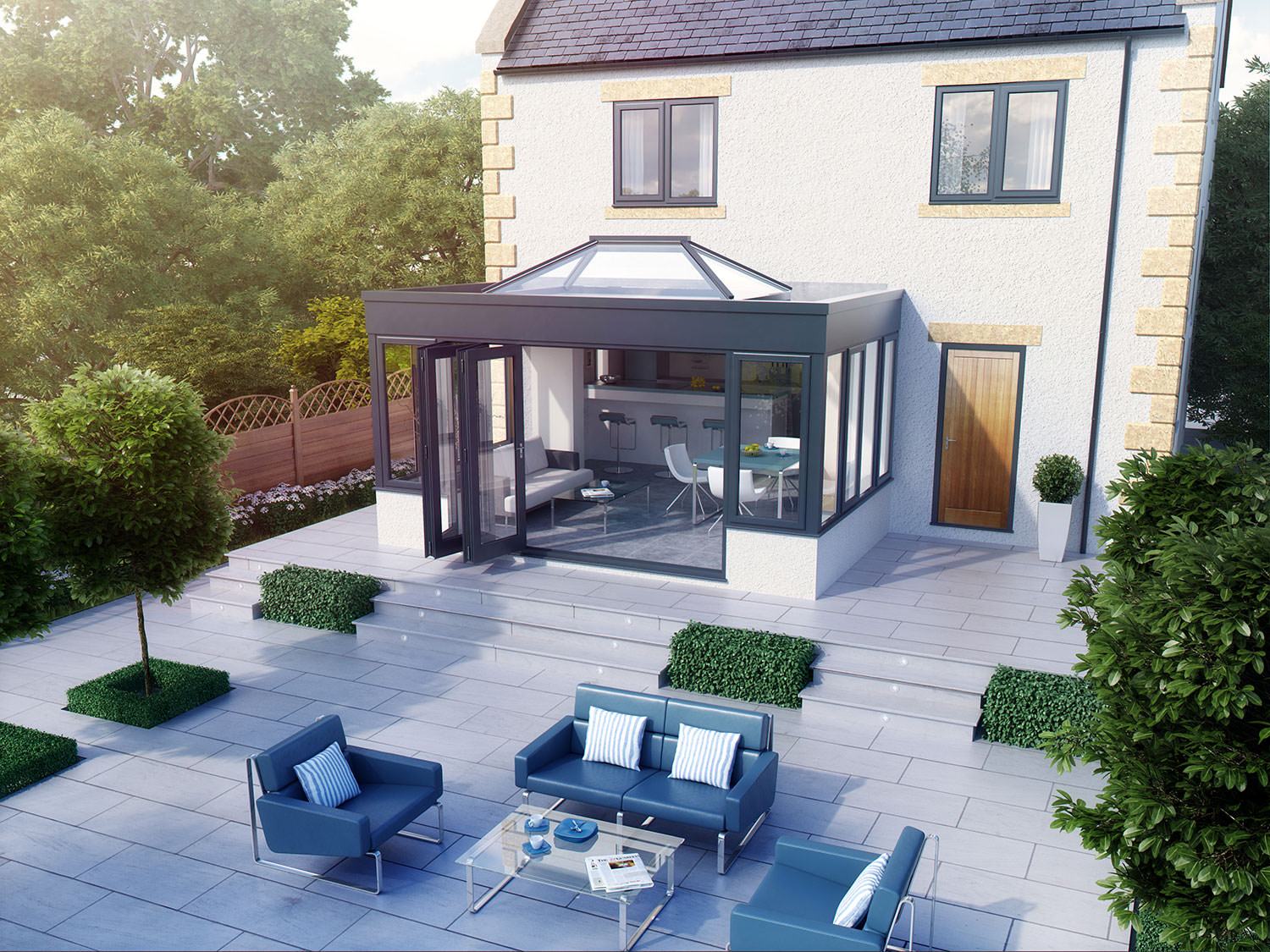 Lantern Roof Prices
You can get in touch with us via our online enquiry form where a member of our friendly team will be ready to offer you a completely priced, lantern roof quote. We'll handle all enquiries in a professional manner to ensure a prompt and smooth service.
Alternatively, you can contact us should you have any questions regarding our lantern roofs. Our expert team will be happy to answer any questions you may have.
Instant Online Roof Lantern Quotes