uPVC Bi-Fold Doors, Crewe
Modern, sleek and stylish, bi-fold doors are a fantastic addition to any home in which they are installed. These multi-panelled doors offer a completely seamless connection to your garden as 90% of the door aperture folds neatly away upon opening.
The Liniar profile utilised throughout all of our bi-fold doors offers a market-leading standard of performance, excelling in thermal efficiency, durability and security. Completely unmatched in its design, this profile is also 100% lead-free and 100% recyclable, guaranteeing it to be completely safe and economically friendly.
We're proud members of the Double Glazing Network which enables us to guarantee all homeowners an outstanding level of product quality, workmanship and professionalism. We strive to offer only the best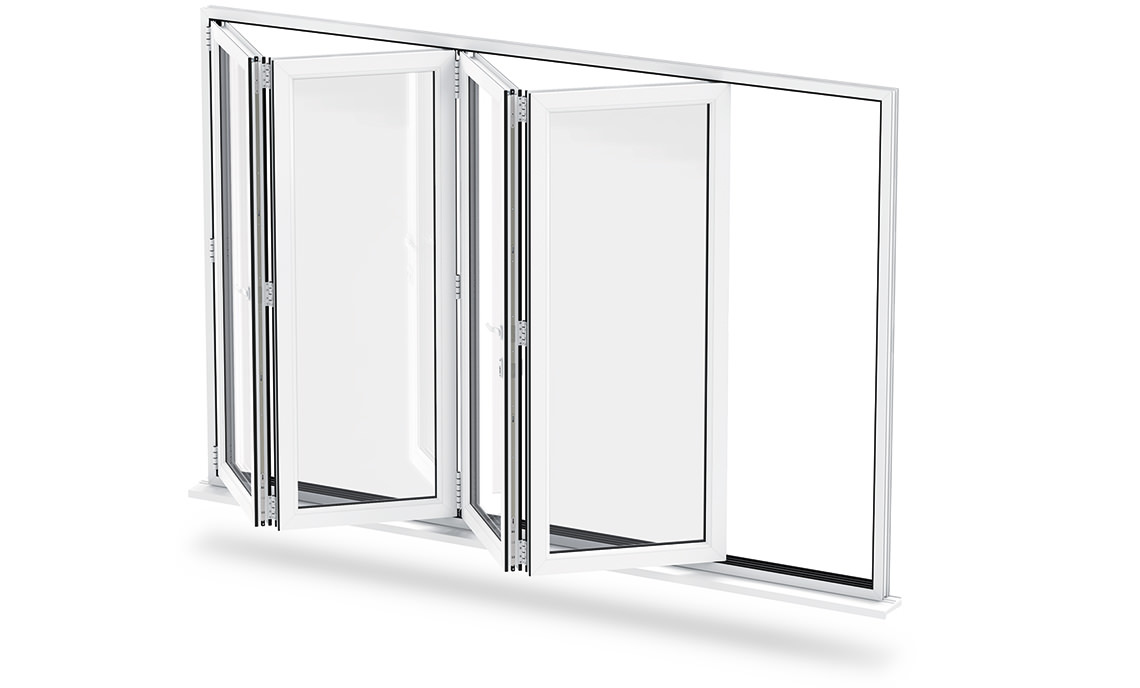 Concealed Hardware
The complex and contemporary hardware is intelligently concealed via an in-board mounted, stainless steel track. This not only removes easy access to potential security weak points it also ensures and clean and crisp aesthetic.
Ultra-Low Threshold
Ensuring exceptionally easy access to both wheelchair and pushchair users, you can choose to outfit your doors with an ultra-low threshold. You can also opt for a wheelchair access ramp to guarantee even easier access for all.
Flexible Configuration
Able to suit a comprehensive range of home styles, you'll be able to tailor your doors to your exact specifications. We offer a 2-7 panel range which can be modified to fold in a variety of ways, allowing us to accommodate your needs perfectly.
Seamless Connection
The combination of a slim outer frame and a fold design that allows 90% of the door aperture to fold neatly away, these doors offer a wonderfully seamless connection to your garden. You'll be able to enjoy enhanced space with complete ease.
Panoramic Views
Due to the wide spread, sequential panel design these doors feature a high glass to frame ratio that offers panoramic views. This design also greatly increases natural light allowance, ensuring that they brighten any room in which they are installed.
10 Year Guarantee
The exceptional Liniar profile used throughout all of our bi-fold doors is accompanied by a 10-year guarantee. This completely covers you against rotting, warping or discolouring and ensures that your doors maintain maximum performance.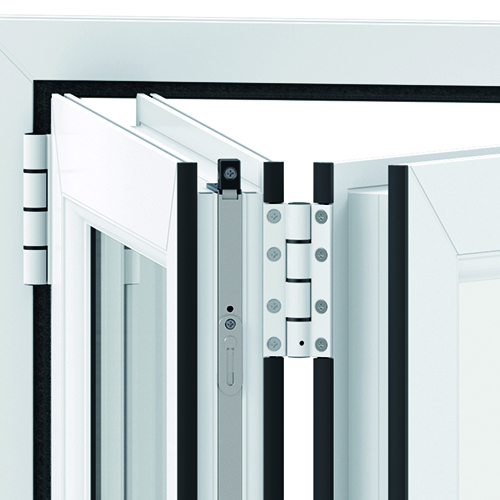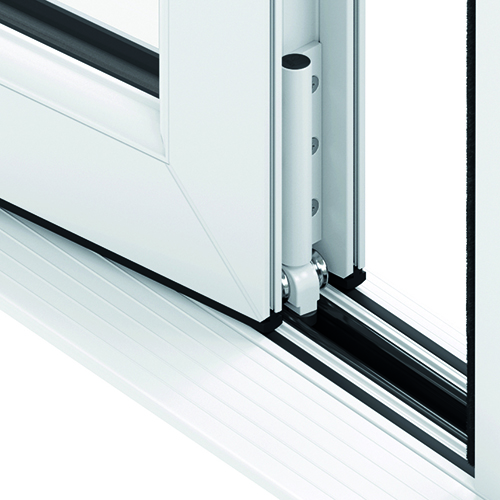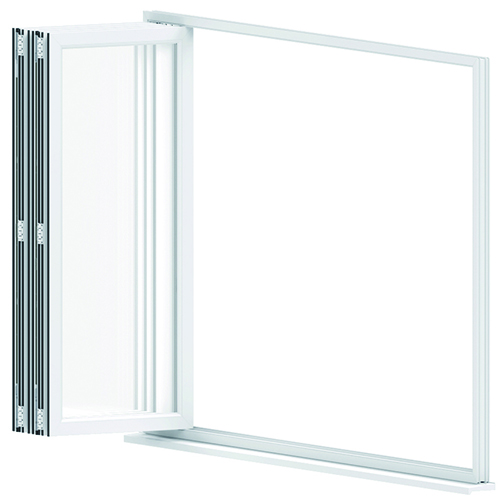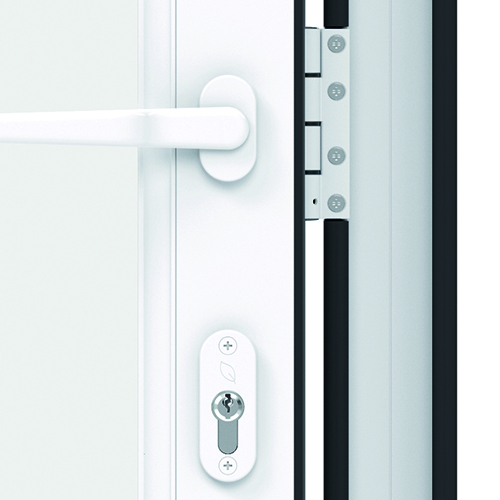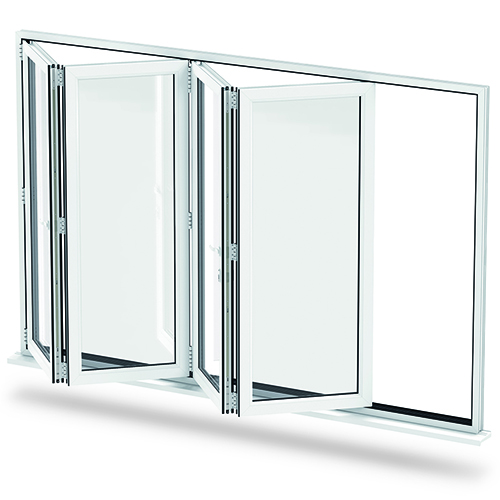 7 Reasons to Choose a Liniar Bi-Fold Door
Unbeatable Thermal Efficiency
Due to an innovative multi-chambered design, the Liniar profile is incredibly effective at breaking up mini-convection currents and trapping in pockets of warm air. This design greatly outclasses any current window profile and ensures an outstanding level of home heat retention.
Increased heat retention in essential to enjoying a warmer home, whilst also allowing you to benefit from reduced heating bills. This is due to the fact that the Liniar profile ensures that your home not only gets warmer by but it stays warmer for longer periods of time. Increased energy management results in reduced heating use, which results in reduced bills.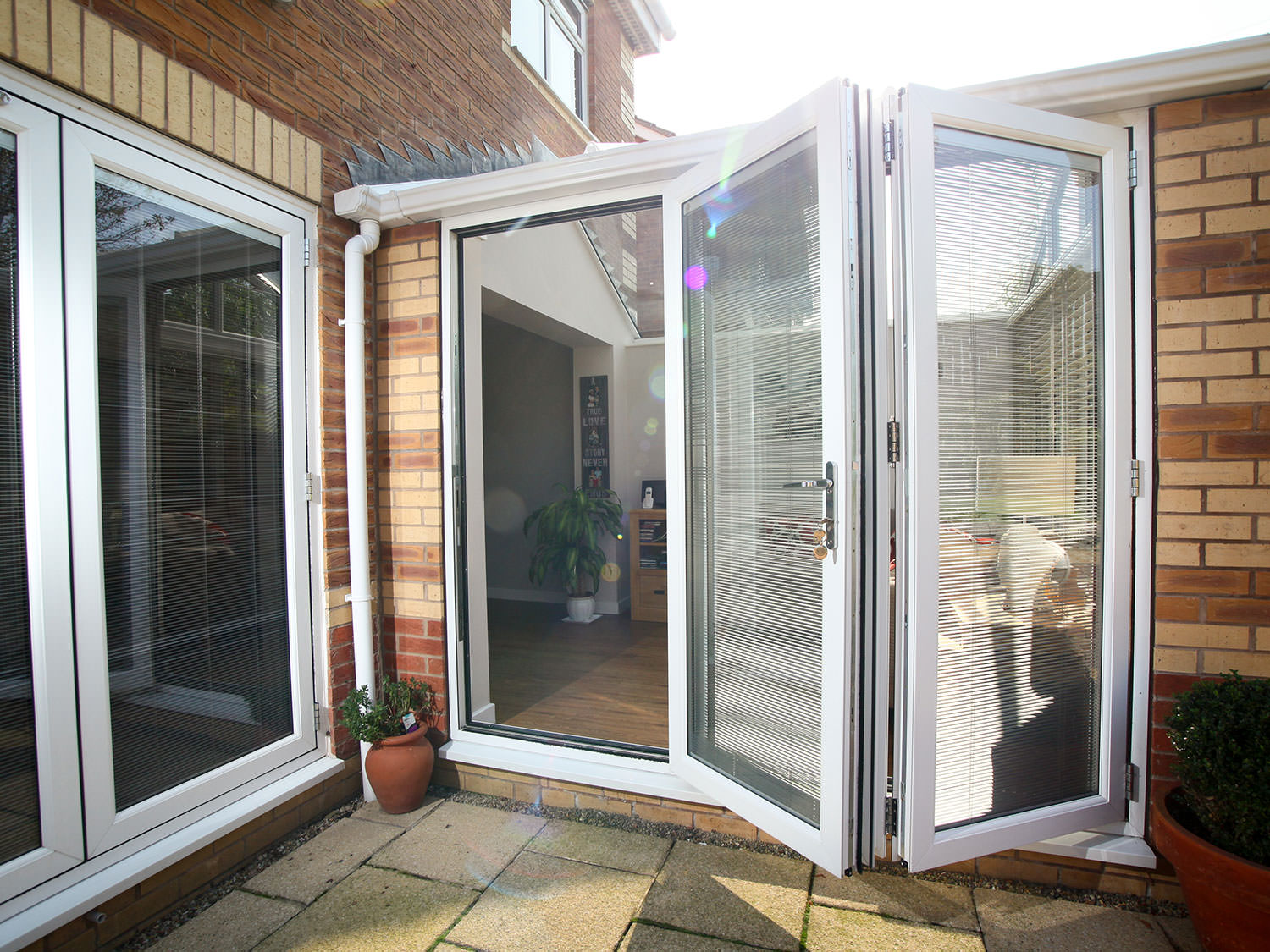 Outstanding Yale Security
To ensure the ultimate in home security, we fit the unbeatable locking system from Yale. This world-class design consists of a high security, multi-point shootbolt locking system that specialises in the highest standards of crime prevention available.
Capturing peace of mind across the board, the Yale locking system is also accompanied by a 10-year mechanical guarantee and £1,000 security guarantee. These guarantees ensure that your Yale locking maintains maximum performance for 10-years after installation, and in the highly unlikely event that it fails you, you can receive up to £1,000 towards your home contents insurance.
uPVC Bi-Fold Doors, Crewe
Our online quoting engine will allow you to get your perfect uPVC bi-fold door quote in no time at all, it's easy, instant, free and offers incredibly competitive prices.
Alternatively, you can get in touch with us via our online enquiry form. A member of our friendly team will be on hand to help you with any questions you may have.