uPVC Conservatories, Crewe
Efficient, practical and aesthetically pleasing, our conservatory range offers a comprehensive range of styles and designs that will enable you to get the perfect extension for your home, enjoying enhanced standards of living space and natural light.
Combining the Liniar roof kit with expert craftsmanship, we guarantee a standard of conservatory that specialises in exceptional security, durability, thermal efficiency and design. Enjoy all the benefits of professionalism and exceptional design and don't settle for less.
We can guarantee all homeowners the very best in product quality, customer service and workman competency. We ensure a consistent standard of high quality throughout.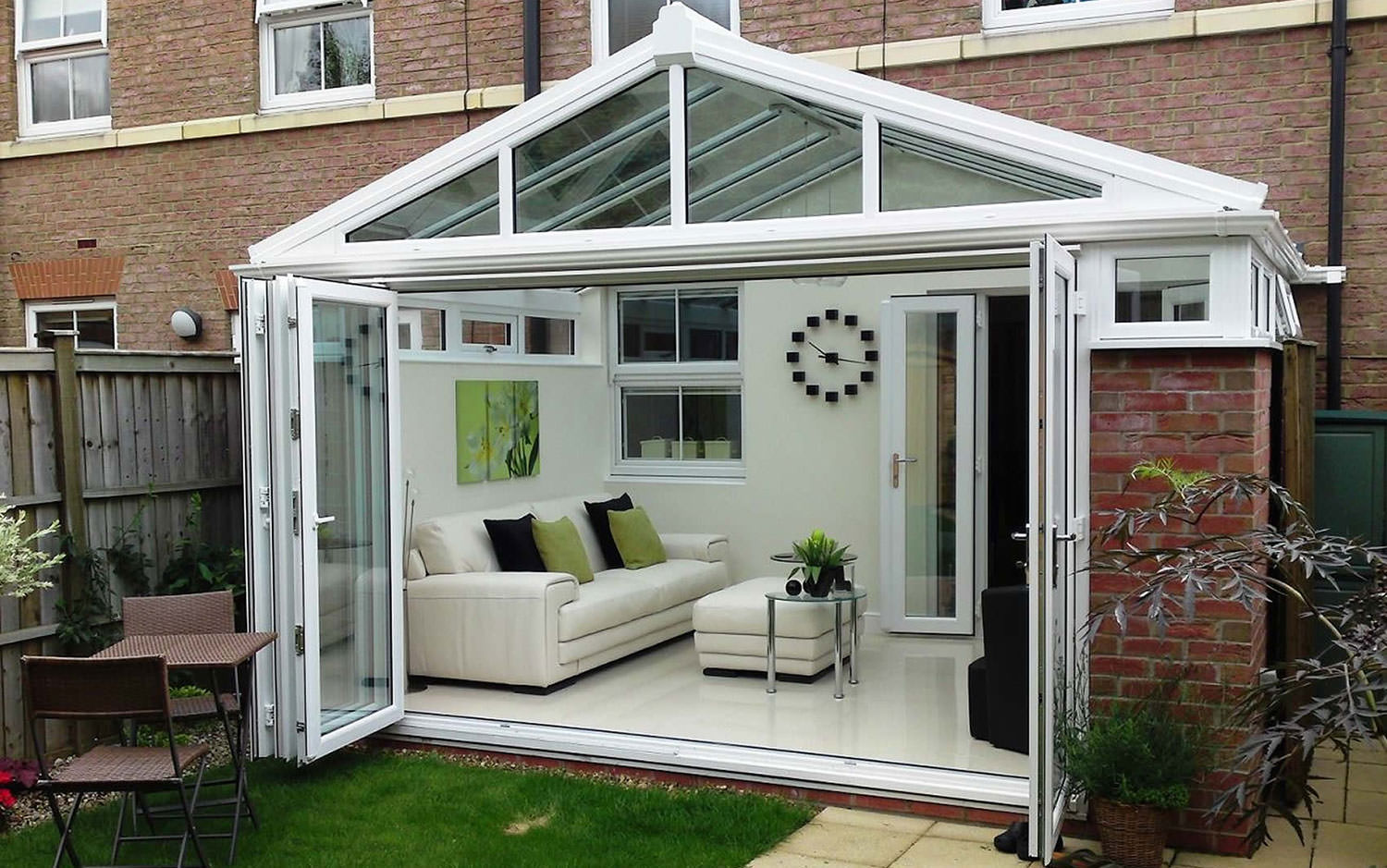 High Quality from the Ground Up
Our conservatory installation service means that we can offer an outstanding level of workmanship for the construction process, from start to finish. We guarantee that we construct and fit your conservatory to the highest standards, ensuring maximum conservatory durability and performance.
Alternatively, you can also opt to use your own builders if you prefer. We strive to offer complete customer satisfaction, which is why we will always accommodate for your preferences. Just inform us of your choice and we will arrange the rest accordingly.
Unbeatable Quality and Design
Excelling in all areas, our conservatories are unbeaten in their standards of thermal efficiency, security, performance and design. This means you'll be able to enjoy a warm, safe and weatherproof living area even in the coldest months of the year.
The increased level of heat retention that our conservatories offer will enhance the effectiveness of your central heating. This is achieved by trapping warm air preventing it from escaping through an ineffective sealant or profile design. Enjoy a home that gets warmer and stays warmer.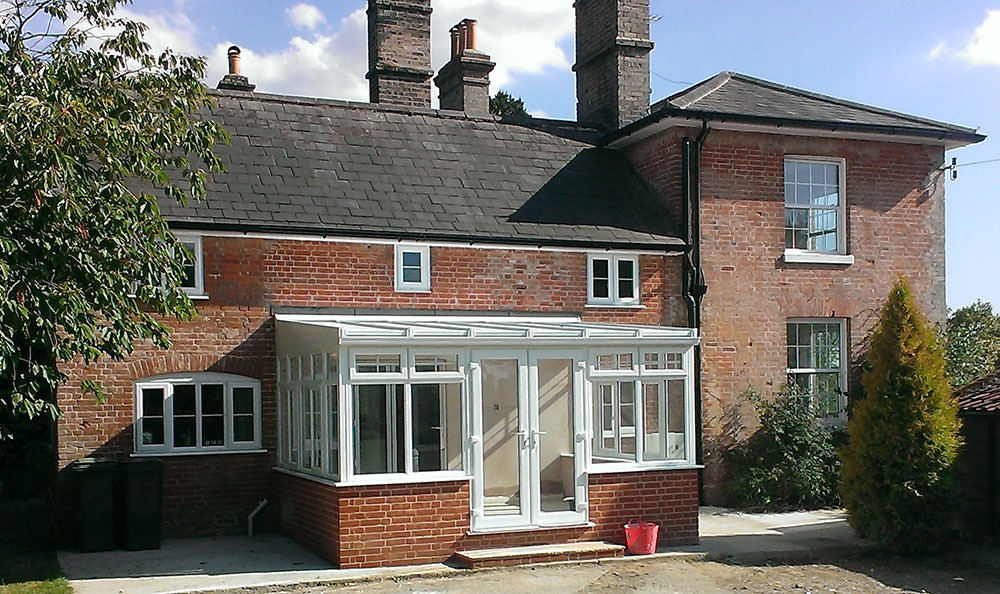 Lean-To Conservatory
Cost-effective and incredibly adaptable and versatile in their installation, the lean-to conservatory design has proved itself to offer many benefits to homeowners. This conservatory is perfectly suited to properties with height restrictions, such as a bungalow.
Often referred to as a 'Mediterranean Sun Room', the lean-to conservatory specialises in offering a relaxing, spacious living space that allows natural light to flood in.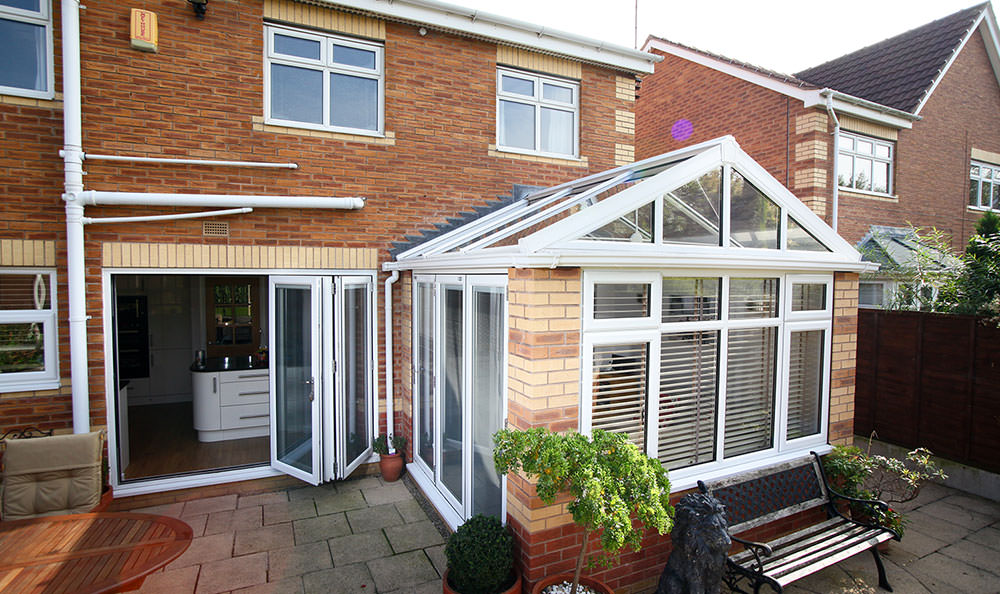 Gable End Conservatory
Impressive and grand in design, the gable-end conservatory is a wonderfully striking addition to any property. The design features a high-angled 'rising sun' roof that effortlessly creates an airy, warm and bright atmosphere.
Due to their size, gable end conservatories can be used in a wide variety of ways. This extension allows an addition to your living space that will guarantee enjoyment.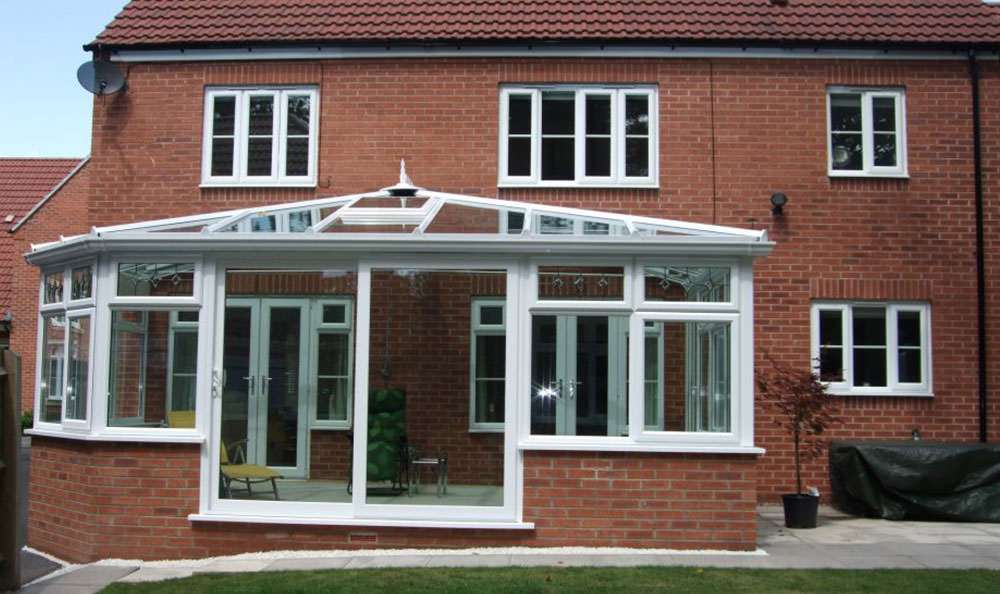 Edwardian Conservatory
Capturing a traditional aesthetic with a contemporary twist, the square design of the Edwardian conservatory maximises space and allows you to utilise a practical living space to its full potential, whilst simultaneously allowing generous amounts of natural light.
The Edwardian conservatory effortlessly combines heritage with innovation to create an appearance that can blend seamlessly into both modern or traditional homes alike.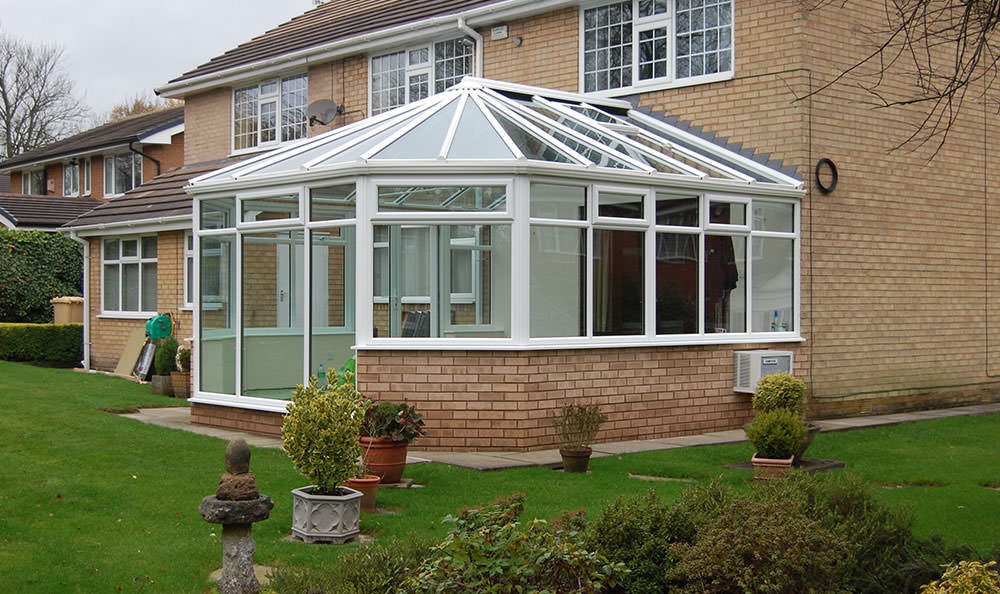 Victorian Conservatory
Consisting of a spacious three or five facet design and exuding period charm, the Victorian conservatory is a popular choice amongst homeowners. The facet design protrudes out from your home and offers exceptional surrounding views as well as achieving a beautifully curved aesthetic.
You can add the finishing touches to your conservatory with a wide range of finials, this allows you to embrace the intricate details and achieve the perfect look for you and your home.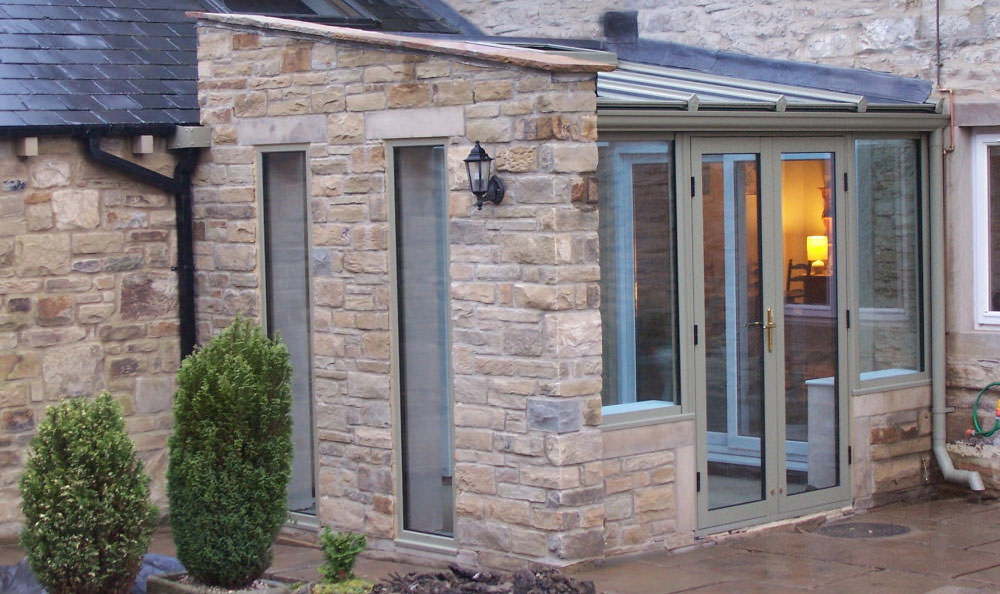 Bespoke Conservatory
By combining the lean-to conservatory with another conservatory from our range, we are able to accommodate for properties that have an unconventional building space. This is perfect for larger properties or for homeowners looking for a large addition to their living space.
This option allows you to merge the qualities of two conservatories to enjoy the very best features of both. We offer a standard of functionality that does not compromise on quality.

Wide Colour Range
To ensure you get a conservatory aesthetic that is in keeping with not only your property appearance but also your tastes and preferences, we offer a wide range of high quality, long lasting colours for you to choose from.
You can choose from 'White Foil', 'Cream Foil', 'Chartwell Green', 'Mahogany', '7016 Grey', 'Black', 'White', 'Cream', 'Rosewood', 'Irish Oak' and 'Golden Oak'. You won't have to settle for less.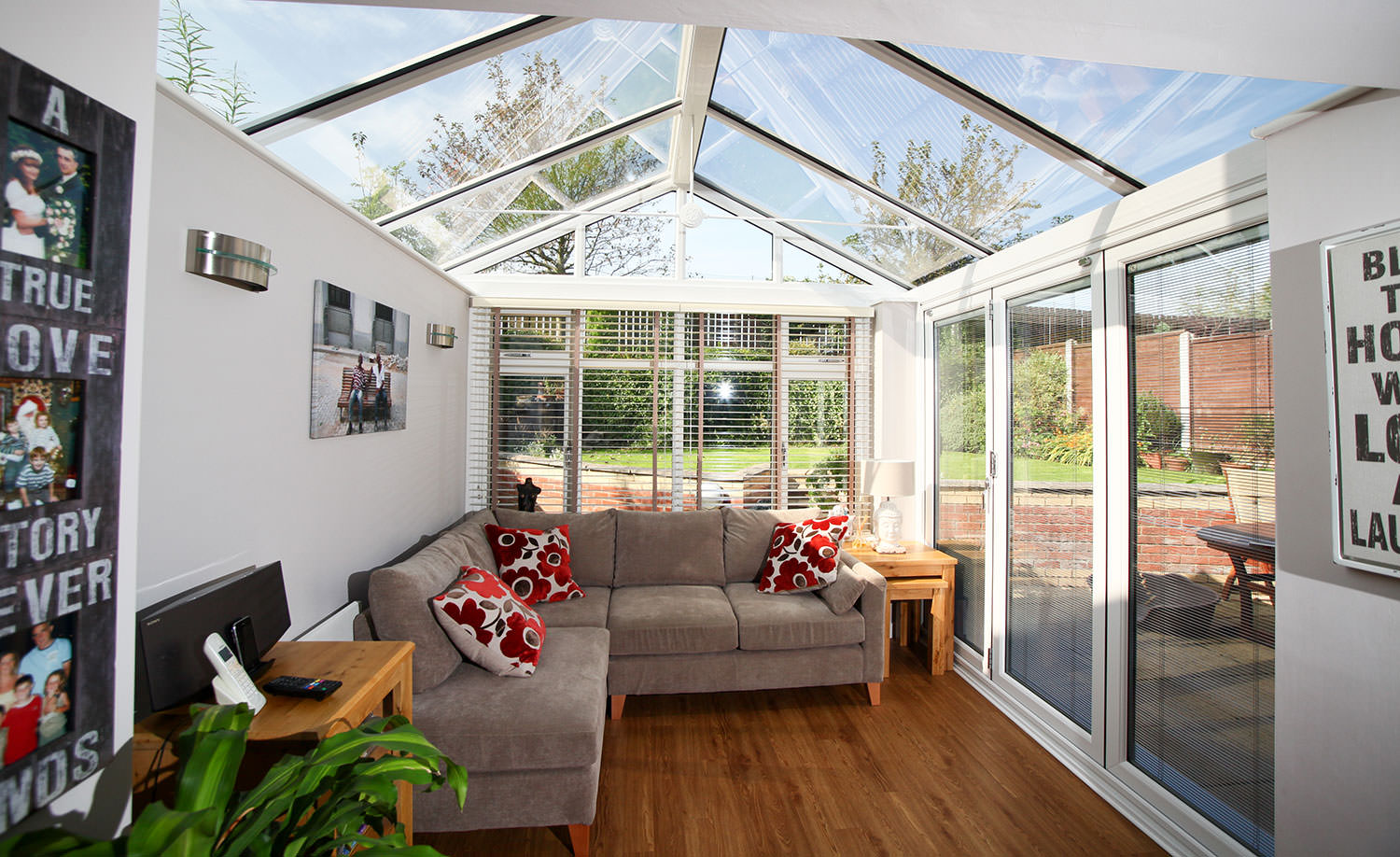 Conservatory Prices, Crewe
Our online quoting engine will allow you to get your perfect conservatory with complete ease. It's free, instant and completely non-obligation.
Alternatively, if you feel you require more information you can get in touch with us via our online enquiry form. A member of our friendly team will be able to help you with any questions you may have.