uPVC Patio Doors, Crewe
Bring a spacious and bright feel to any room, our patio doors are an exceptional addition. The unique sliding design eliminates the need for a swing space and therefore enables you to maximise the living space of your property.
All of our patio doors are manufactured using the market-leading uPVC profile from Liniar. This innovative profile is the only profile to have been designed in the 21st century and is 100% lead-free and 100% recyclable.
As proud members of the Double Glazing Network, we guarantee an exceptional standard of product quality and workmanship. We specialise in customer service and only offer the highest degree of professionalism.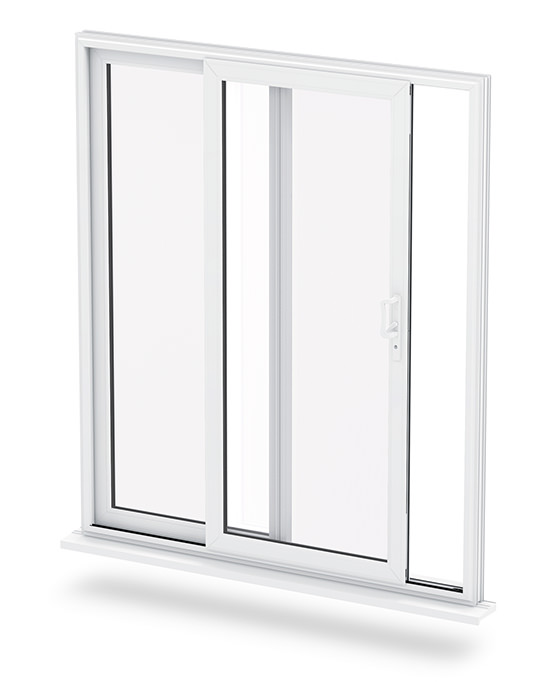 Air-Glide System
To ensure ease of use and smooth, silent operation, all of our patio doors utilise an 'air-glide' running system. This multi-wheeled rolling system not only guarantees consistent efficiency; it also ensures product durability.
Child Friendly
The patio door locking system is intelligently designed with a 'finger-traps-free' locking mechanism which is designed to protect small children. This guarantees the safety of you and your loved ones, even after constant use.
Intelligent Thresholds
To avoid unsightly scuff marks, all thresholds are installed with a wrap-over design. You can also opt for a low threshold or ramp option in order to offer maximum accessibility to your property for wheelchair and pushchair users.
Yale ModLok
Operating as the most secure uPVC patio door on the market, the Yale modlok offers the ultimate standard of home security. This world-class locking system specialises in crime prevention and guaranteed to protect your property.
Outstanding Security
High tensile steel shootbolts are installed to provide additional locking points at both the head of the door and the cill. This ensures a consistent standard of high security throughout the whole door and will allow you to enjoy peace of mind.
10 Year Liniar Guarantee
All of our patio doors are accompanied by Liniar's 10-year guarantee. This completely covers your doors against rotting, warping and discolouring for up to 10 years after installation. This ensures a lasting standard of quality.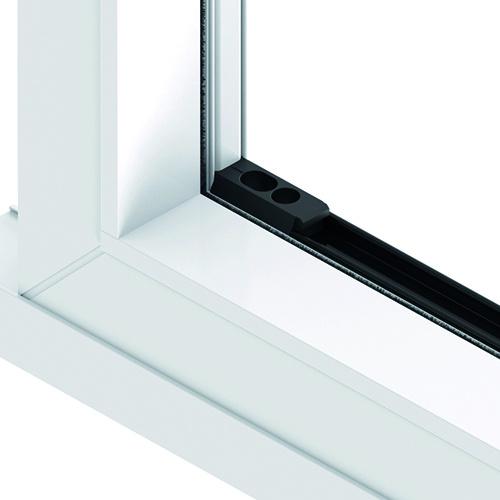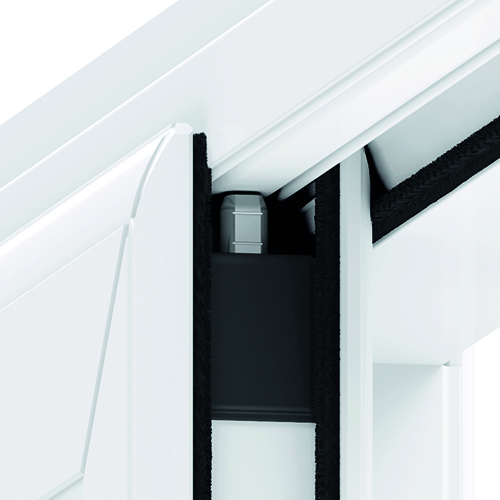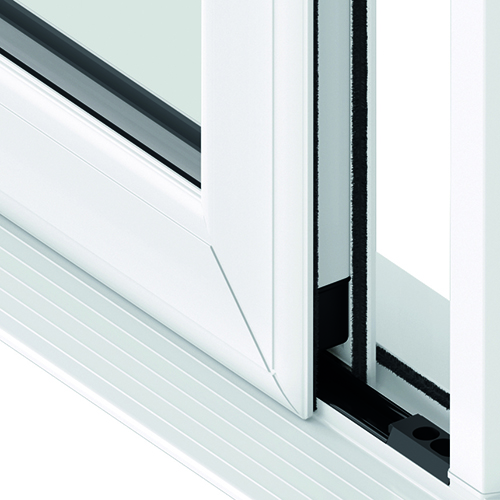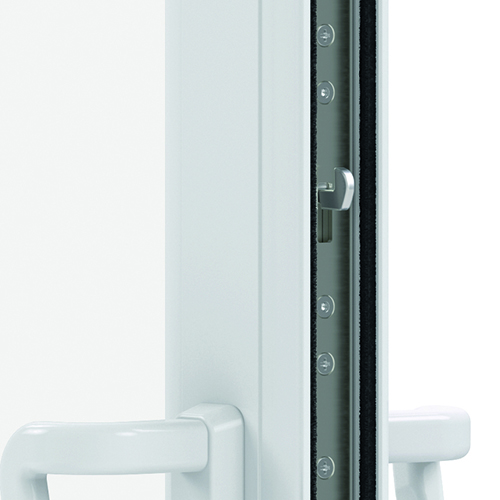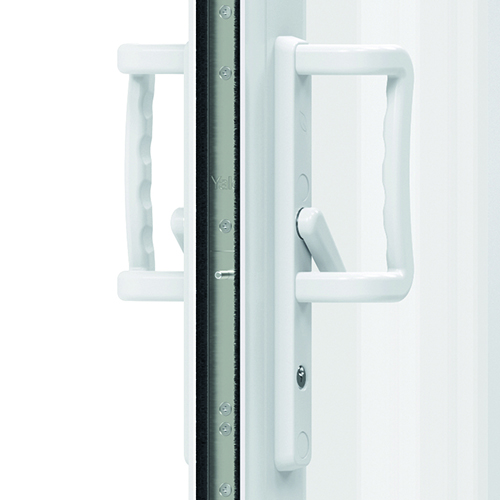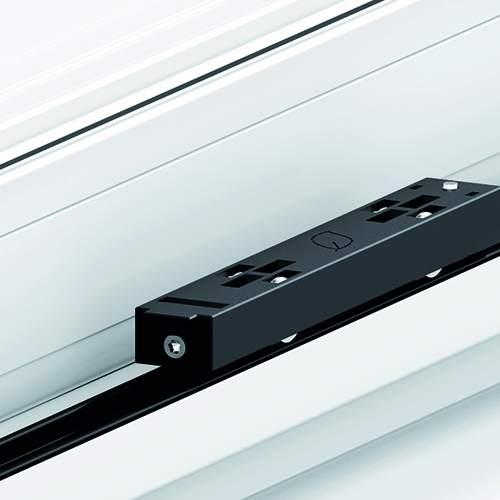 7 Reasons To Choose A Liniar Patio Door
Multi-Chambered Thermal Efficiency
Multiple chambers are used throughout the Liniar uPVC frame to break up mini convection currents and trap in pockets of warm air. This greatly increases the heat retention of your property as it allows your central heating to perform to a much higher standard.
Increased heat retention also creates a reduction in your heating costs. More effective heating results in higher energy management, which also allows for a reduction in your carbon footprint.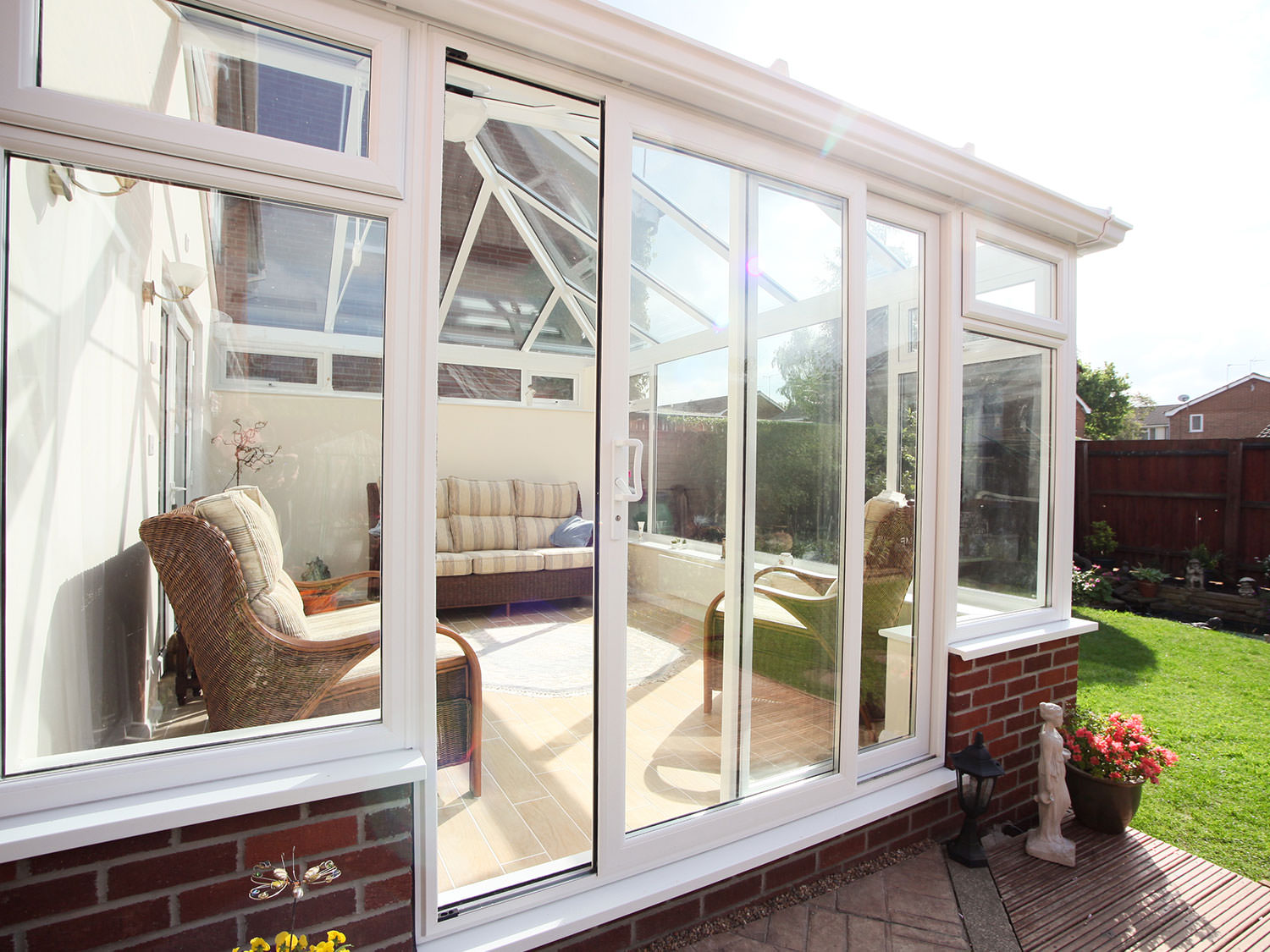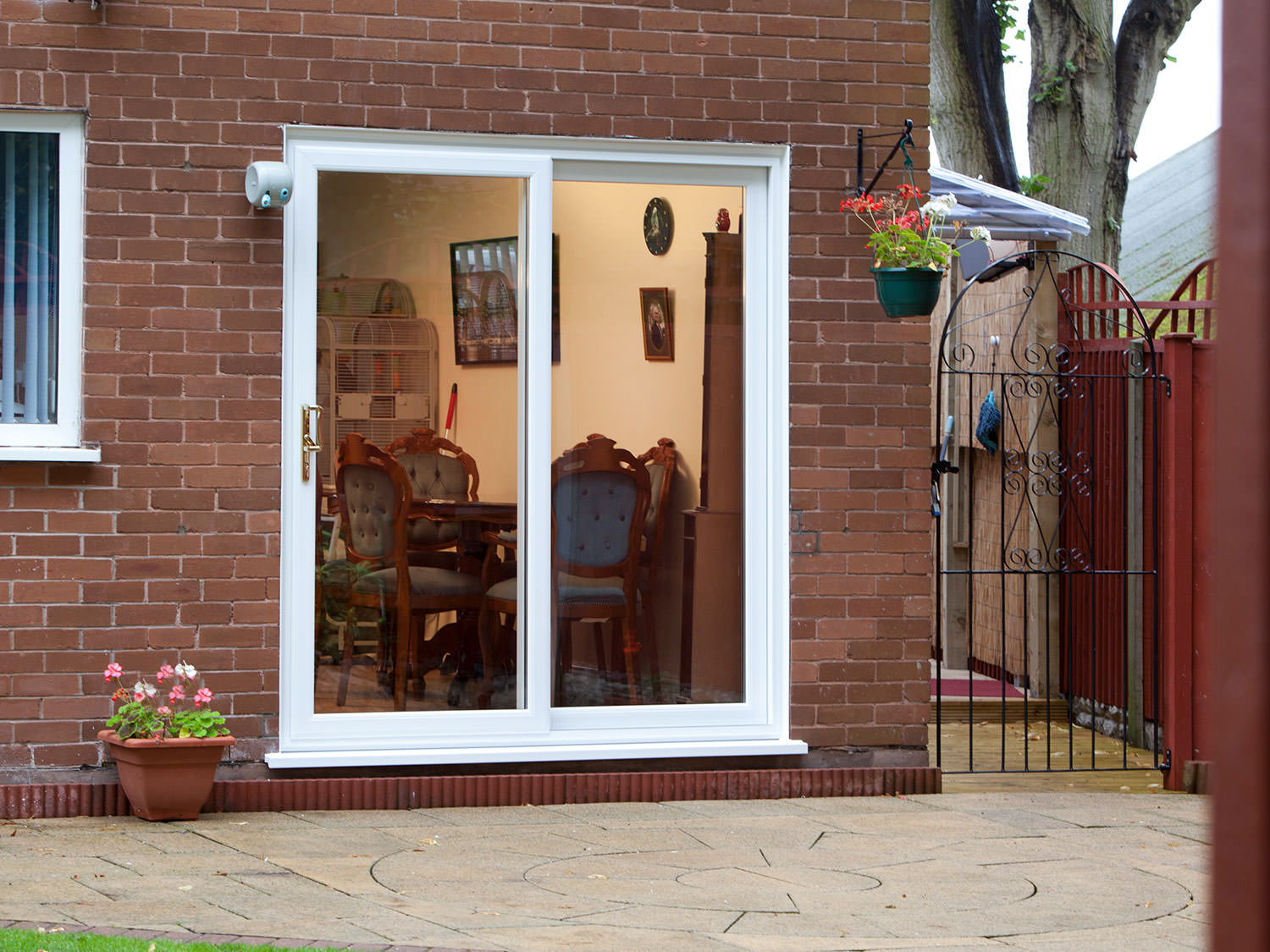 Economically Friendly Design
The Liniar profile is 100% lead-free and 100% recyclable, which means it poses absolutely no threats to personal or environmental health. Lead-based products are renowned for their detrimental effect to health, the Liniar uPVC profile does not use lead in any part of their manufacturing process which completely bypasses this risk.
In-keeping with environmental concern, all Liniar products are 100% recyclable which means they can be reused instead of destroyed. This holds a large range of benefits for environmental health and allows you to enjoy a profile that not only performs, but is considerate whilst it does.

uPVC Patio Door Prices, Crewe
Our online quoting engine allows you to get a free, instant and competitively priced patio door quote in and easy and efficient way.
Alternatively, you can get in touch with us via our online enquiry form for more information. A member of our team will always be happy to help.